Directions to Our Boise, ID Auto Dealership
Based in Boise, Idaho, Peterson Chevrolet Buick Cadillac is proud to be your go-to automotive destination. Whether you're searching for a new vehicle, shopping for authentic GM parts, or you have a question about Chevrolet service, take a moment to call or visit our dealership. We're located at 12300 W Fairview Avenue, Boise, ID 83713, and you can easily find us on our Google Map below. If you'd like personalized directions to our dealership, type your address in the box to the right and hit 'Submit.' We look forward to serving you today at our Boise, ID Chevrolet dealership.
Find a Great Deal on Your Next Vehicle in Boise, ID
If you're looking for an outstanding deal on your next car, truck, or SUV, you're in the right place! Whether you're searching for a Chevrolet Silverado, Chevrolet Equinox, or something else, you'll find what you want in our new vehicle and used car inventories. Contact our finance staff for more information on special offers and incentives, or head over to our new specials and pre-owned specials pages to browse all our current deals from the comfort of your home.
Dependable Auto Service in Boise, ID
For all your Chevrolet, Buick, and Cadillac auto service needs, look first to the friendly pros at our Boise, ID auto service center. From fast oil changes to in-depth repairs, we'll have you fixed up and back on the road as quickly as possible. Check out our service menu pricing to discover how affordable our first-class auto service can be. If you have a specific time in mind, you can schedule your next auto service appointment with us online. For all other inquiries, including questions about our stunning new vehicles or genuine Chevrolet parts, call or come see us in Boise, ID today!
Our History
---
We are a family-owned-and-operated dealership that has served Idaho drivers for 100 years. It started with a wrench and a dream back in 1923. LG Peterson was fresh out of the Army where he served the Ambulance Core as a driver and mechanic during WWI. The Military had recently deployed motorized ambulances to replace horse-drawn carriages and LG had a knack for fixing them.
After the war, he decided to open as a Durant, Star, and Buick Dealer. As Peterson Motor Company grew, LG was offered the Durant distributorship either in Boise, Idaho, or Phoenix, Arizona in 1928, and eventually a Hudson distributorship in 1933. He chose to keep his family's roots in Idaho and packed up and moved Peterson Motor Company to Boise–down on 12th and Main.
That same year Marvin Peterson–LG's son–was born and so the legacy began. Marvin would eventually take over in 1950 and in April 1964 he struck a deal with Toyota to open the first dealership in Idaho.
Then, in 1984 and fresh out of college, Mark Peterson came on as the Manager of the Jeep store. With Marvin's experience and Mark's fresh ideas and customer focus, Peterson outgrew their location on 12th and Main and moved to the current location on Fairview and Maple Grove.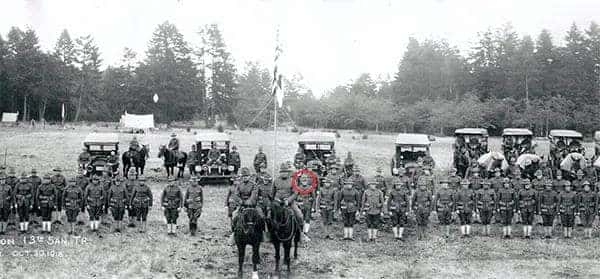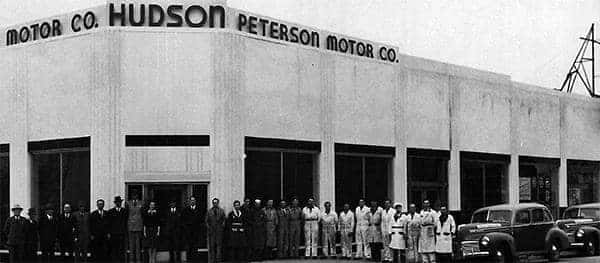 Now four generations strong–with Mark's sons Brady and Nils joining the team–Peterson Auto Group is Idaho's largest car dealership chain and is privately owned and operated.
We live in the community where the dealerships are located and are in the stores on a day-to-day basis. This allows family values and relationships to permeate the businesses and create a real family atmosphere for our employees and our customers.
Peterson views a car sale as the beginning of a relationship and a welcome into the family. Many of our clients are 3rd and 4th generation customers who have bought and serviced multiple cars with us.
Our history and commitment to longevity, maintaining a safe and secure environment, a relentless focus on customer service, and our commitment to the community are what have built the Peterson brand over the last few decades.
We have grown to be the #1 Chevy dealer in Idaho as of 2020 and the #1 dealer in Treasure Valley as of 2021. With 10 brands and five locations in Boise, Meridian, and Nampa, Peterson Auto Group stands out as an automotive dealer with integrity and honesty. It is our goal to truly satisfy the transportation needs of the families in our community and provide high-quality service long after the sale is made.
About Peterson Chevrolet Buick Cadillac
At Peterson Chevrolet Buick Cadillac, we believe you should enjoy a hassle-free car shopping process. Because we take pride in serving our customers to the fullest, we have established a website that will not only help you find the right new car or used car in the Boise area that you are looking for, but also help you with financing, car repair, and locating the correct car parts. We even offer a 90-day worry-free guarantee on sold pre-owned vehicles!
If you can't find what you are looking for, be sure to use our vehicle finder service for assistance locating the perfect Chevrolet, Cadillac, or Buick vehicle for you. With the vehicle finder service, we will let you know when the vehicle arrives that matches your search.
Our dealership is all about digital retailing solutions with transparent pricing and quick response times. We are also aggressively working to sell deep within our new vehicle pipeline, which is one of the reasons our dealership features several Hispanic consultants. These bilingual team members can easily assist our Spanish-speaking clients with auto services and sales. One of our many goals is to increase our presence in the Hispanic digital space!
Let Us Know What We Can Do For You Today
We're here to answer every and all questions you might have during the car-finding process. Our dealership is conveniently located near Nampa, Meridian, and Caldwell ID at 12300 W Fairview Ave, Boise, ID. You can also reach us anytime by filling out our contact form or calling us at the number above. Thank you for visiting and remember, the entire staff at Peterson Chevrolet Buick Cadillac looks forward to serving you!