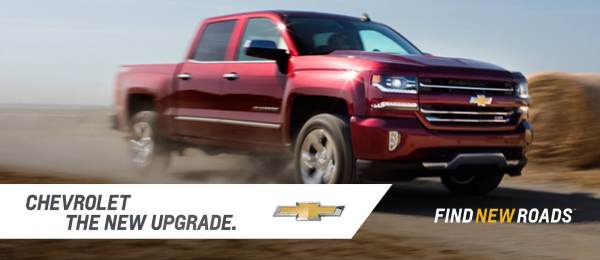 Peterson Chevrolet Buick Cadillac is proud to offer our customers the Peterson Chevrolet Buick Cadillac Upgrade Program. At Peterson Chevrolet Buick Cadillac, we believe our loyal customers deserve easy access to the most up-to-date, safest new GM vehicles with all the latest technology without sacrificing peace of mind or drastically increasing current automotive commitments. That's what this program is all about.
In the current economy, it is harder than ever to find high-quality pre-owned vehicles from local sources. To keep up the demand for pre-owned vehicles, dealers are left with no other option than to purchase from auctions locally and online. The problem with auctions, is that we are left with vehicles with little to no history, and charged additional transport and suction fees, which hike up the price of the vehicle in the long run. Our Upgrade Program offers a better way. When you, our loyal customers, trade in your vehicle for an upgrade, we can pay you the value of these additional fees instead of the auctioneers.
When we buy vehicles that have been bought, maintained, and serviced at our dealership, we know the history of the vehicle and can add it to our pre-owned inventory without reservations regarding quality and reliability. Better yet, when you trade in your pre-owned vehicle for a new one, we can often match or even reduce your monthly payments!
For a no obligation upgrade proposal outlining the market value of your vehicle, and more information on our available new car inventory, please call, contact us online, or stop by the dealership today.
To explore your Vehicle Upgrade options, Call 888-472-1862